Hello Aristocratic Faithful-
While we're putting the finishing touches on our Asia/Australia tour, we thought we'd share news of a special deal our friends at JamTrackCentral have going for one week only. Guitarists will want to pay special attention here.
Basically, it's this: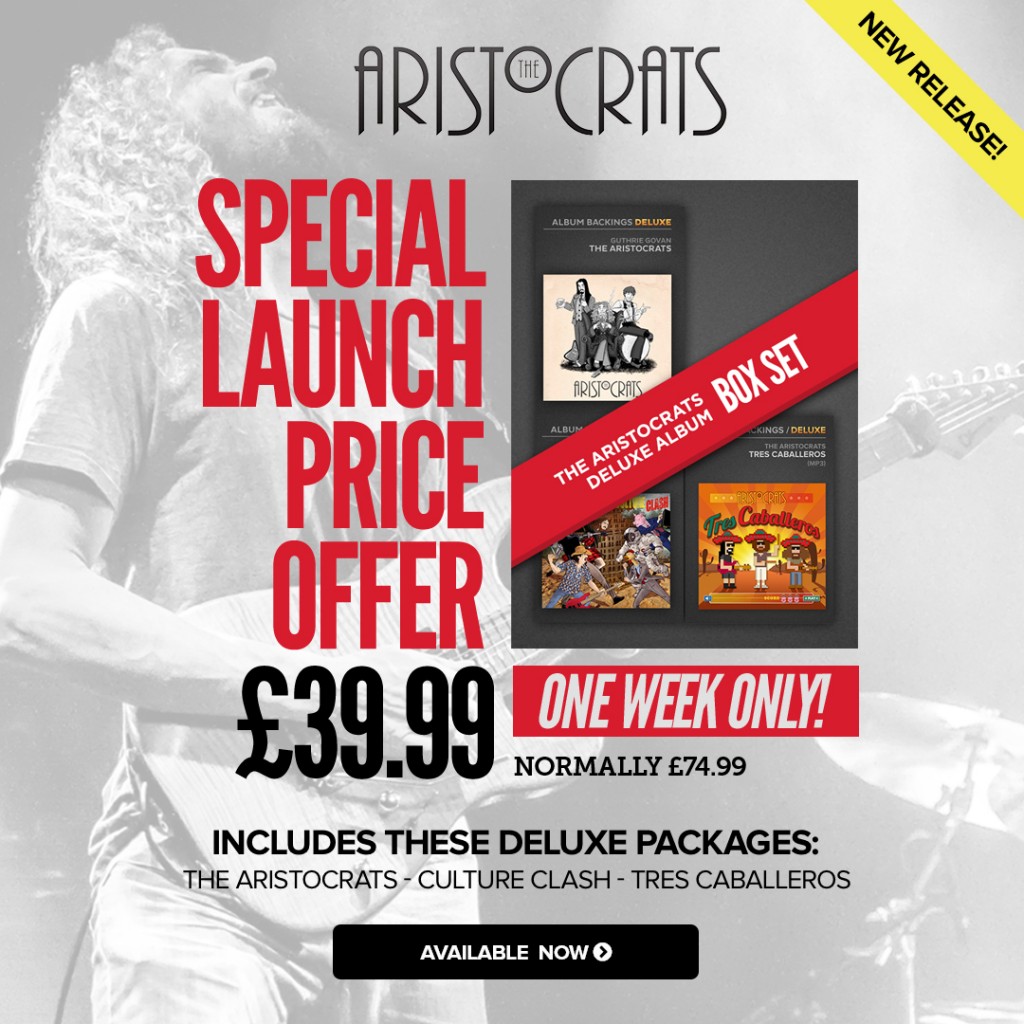 That's right: They're cutting the price practically in half for a very limited time.
Just click here to go to their product page for the package.
These packages are put together with painstaking care and precision by the freakishly good transcribers at JTC, and the tab and notation (yes – complete tab and notation for every guitar note played on every album!) is proofed and approved by Guthrie himself. It's the ultimate deep-dive into Guthrie's playing, and any guitarist who takes it on will be richly rewarded.
The backing tracks are Bryan's final bass and Marco's final drums from the final mixes (in nearly every case…keep reading!), before mastering. So it's interesting for bassists and drummers as well, as little rhythm section nuances are exposed that you may have missed on the original recordings. Plus, every once in a while, you'll hear a special secret nugget that wasn't on the final album.
Again, this special deal is only good for this week only. So, if you're into this sort of thing but missed it when it first came out, now's the time.
That's it for now. More touring news soon!
Cheers to all,
The Aristocrats