We are proud to announce 4 shows in the following Indian cities – Kolkata, Mumbai, Bangalore and New Delhi – and a show in Kathmandu!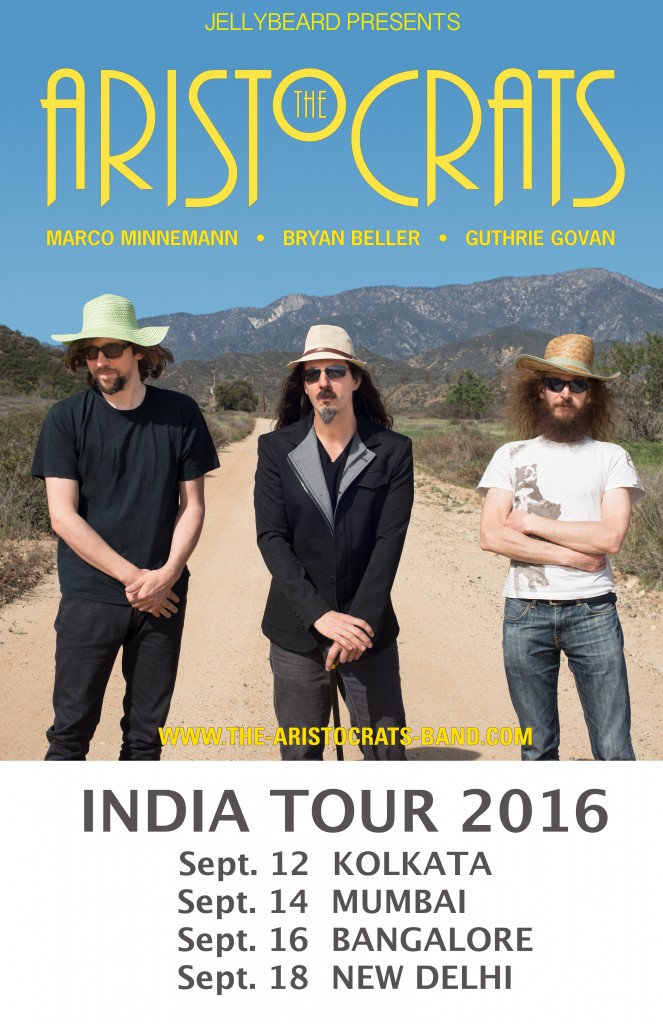 September 12 – Kolkota (India) – Venue TBA
September 14 – Bangalore (India) – The Humming Tree
September 16 – Mumbai (India) – Sitara Studio
September 18 – New Dehli (India) – Hard Rock Cafe
September 21 – Kathmandu (Nepal) – Tangalwood
NOTE: After this posting, the Bangalore and Mumbai dates switched. The text above is correct – the poster graphic is wrong! :-)
More details on exact details, venues and promoters coming in the next week…but yes, this is really happening. ;-)
Plus, our G3 (Satriani/Vai/Aristocrats) shows in Italy and Germany are happening in just 10 days, as you can see in the post below. Find ticket links right here – who knows if this will ever happen again?
Cheers to all,
The Aristocrats